FRIENDS and Donors
P.A.T.H.S. is very reliant on its FRIENDS and donors. As well as providing essential resources for the work of the organisation, it is also a source of encouragement for us. We know that what we do is worthwhile, however, the support of others in the wider community is wonderfully affirming.

FRIENDS of P.A.T.H.S.
A group of people who contribute in various ways to support the work of P.A.T.H.S.
As a FRIEND of P.A.T.H.S. you will help

Foster
Real
Interest in P.A.T.H.S. and
Ensure its
Needs are met and its
Development is
Successful
Donors
Your donation automatically makes you a FRIEND of P.A.T.H.S. and entitles you to receive our newsletter and notification of upcoming events. Donations of $5 or more are tax deductible. Your donation assists us with the provision of services and helps with special projects, outreach and seminars.
Over the years P.A.T.H.S. has received grants and donations from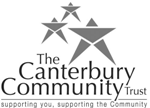 COGS (Community Organisations Grants Scheme)

The Frimley Foundation and Springhill Charitable Trust
Christchurch City Council
Elizabeth Ball Charitable Trust
William Toomey Charitable Trust
The Trusts Community Foundation
The Strathlachlan Fund (Perpetual Trust)

Individuals e.g. annual newsletter subs, monthly direct credit

We are grateful for financial assistance large and small, and for all our donors and FRIENDS who contribute to the work of P.A.T.H.S.
We look forward to meeting you during the course of our work, and hope you enjoy a long and friendly association

with the wider network of those associated with P.A.T.H.S.